Our Parents
Hear about us from some very satisfied parents. Names have been hidden for security.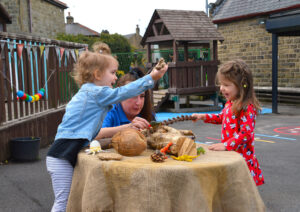 P** progress since being in the nursery has been phenomenal. He started in the baby room at seven months and my instincts were that I had made the right choice of nursery. P** settled in well and it really felt like home from home. The baby room team were so welcoming and genuine I instantly felt at ease. I also believe the fact that they are all still here three and half years down the line means that they must be really happy in their jobs.
P** is an extremely physical child and the opportunities for outdoor play are fantastic. It is very large compared to other nurseries and the range of play equipment is great. The creative activities are endless and P** is always bringing home paintings, drawings and cakes.

Although it will be very sad for P** to leave I am delighted that he has grown to be a happy, confident, well rounded boy equipped with all the essential skills for starting school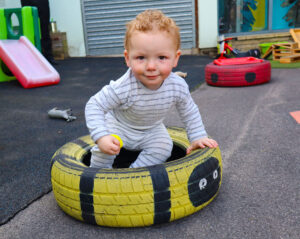 B** has attended nursery from eight months of age, when I returned to work on full time hours after my maternity leave. I was apprehensive (as most mothers are) about leaving my child with strangers whilst I went to work. However, from our first introductory visit to the centre I knew I needn't worry. I remember thinking 'these girls are lovely and really care about these children'.

We have been involved with all aspects of B** nursery life right from how she would be weaned and what food we did or didn't want her to have, to her sleep/nap routines and activities and interests she might have. It was almost like a mirror image of her home routines.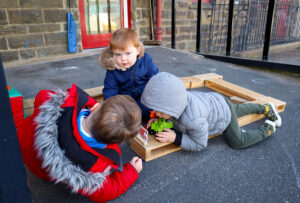 At age 3 E** moved from the sunflowers into the bluebells where she was introduced to pre-school children. I believe that this exposure to school ready children played a vital part in the development and confidence of our daughter.

E** has had some difficulties with social interaction with her peers and her physical development and although these difficulties are subtle, the practitioners have heard our concerns and constructed action plans to assist in improvements in these areas. Throughout this journey the practitioners have provided unwavering support, encouragement, reassurance and advice not only to me and my husband but also to E**.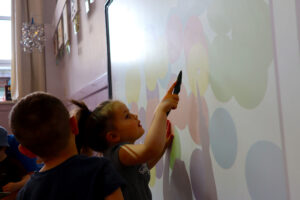 C** has a development file from day one of her nursery career which has told us of her developmental journey through practitioner observations and photos which we have accessed regularly and has made some amusing reading.

Haslingden Community Link has been a large part of our lives for the last 4 years and I would go as far to say that I would consider the practitioners to be part of our family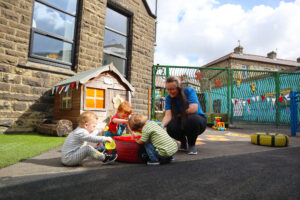 I will be forever in their debt for allowing me to return to a job that I love and for doing such a great job in sharing the rearing of my children.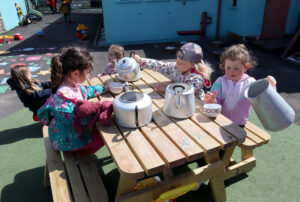 The guilt of having to go to work was awful for the first few weeks but picking her up with a big smile on her face did eventually make it easier. When her younger sister was born, we never thought twice about whether to send her or not, as it had made such a difference to our older daughter's confidence and social skills.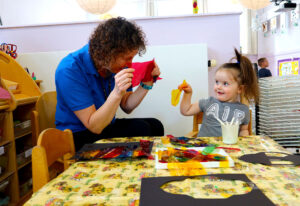 D** started as a baby, the years have flown by and it's been fun. It will be very hard saying goodbye as D** starts school.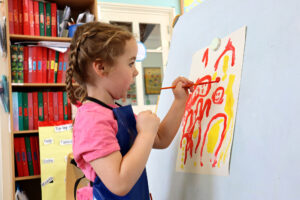 I will never forget when I** was in the sunflower room , I came early to collect her ,thinking she would be so happy to see me but when I walked in, and she saw me, she threw herself on the floor having a tantrum as she didn't want to leave.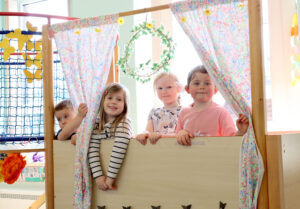 R** is extremely independent and sociable, his manners are fantastic, he is caring considerate and an excellent sharer, all these things have been reinforced by the nursery.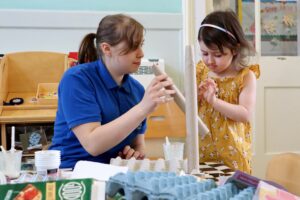 A** has made some great friends and quite often doesn't want to leave at the end of the day, especially when they are playing football outside.